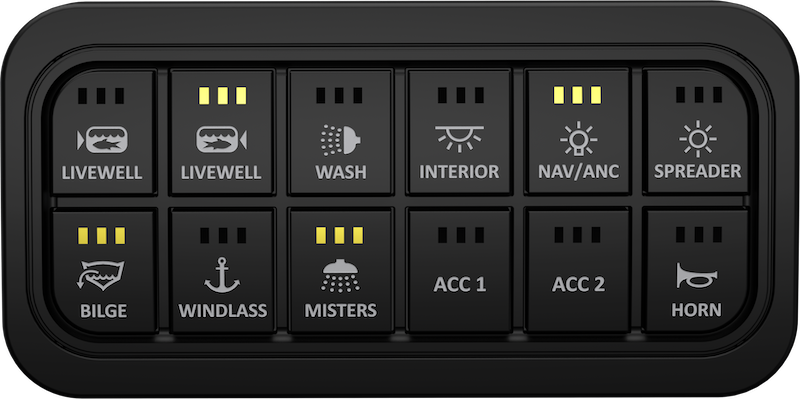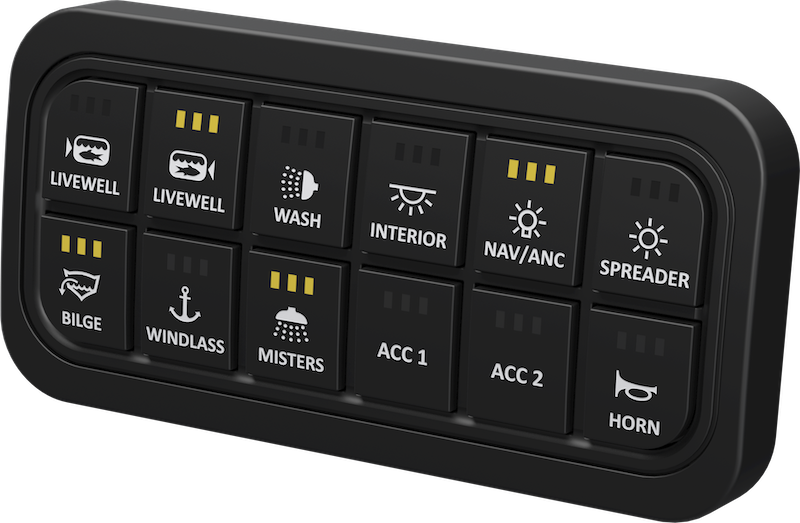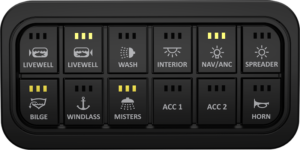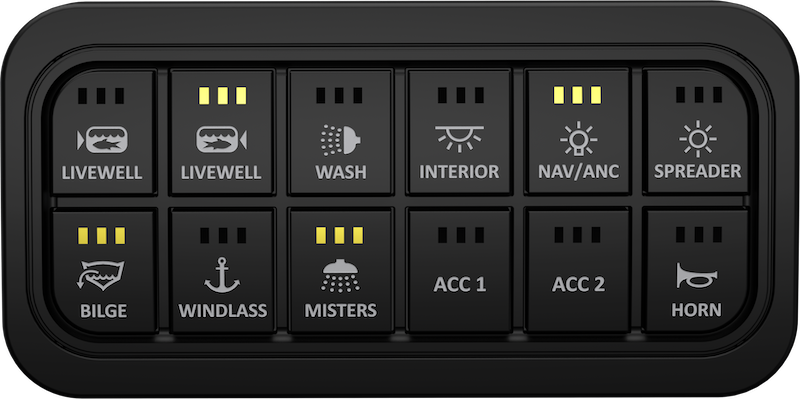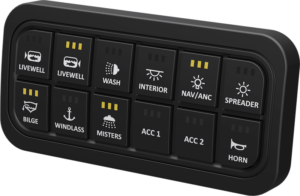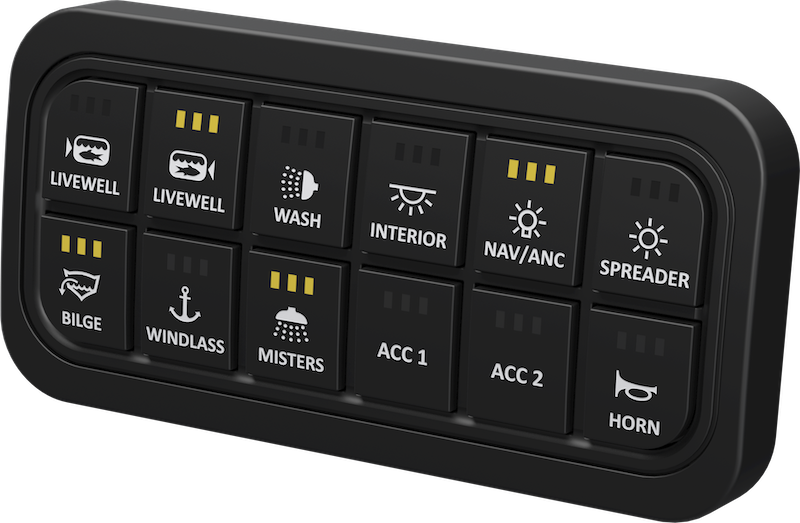 12 Button Switch Pack
Key Features:
Sealed IP67 Design
CAN Interface
Premium Look and Feel Switches
Custom Button Laser Etching
Up to 3 status LED's per Button for Combination Switches or Multi-State Control
Integrates with Medallion SMART and VIPER Displays as well as Medallion Stereo Systems, PRISM RGB System, and POWER10 Digital Switching Modules
Key Advantages:
No more complicated messy harness installs for Toggle Switches.
Reduced Failure Points and Harness Problems.
Laser Etched Buttons for Premium feel. No stickers or disks to install.
CAN based control easily integrates into Medallion SMART and VIPER display products
Get In Touch
Interested in this product?
Interested in learning more about this product or placing an order? Reach out to our representative to get more information on the next steps.
"*" indicates required fields