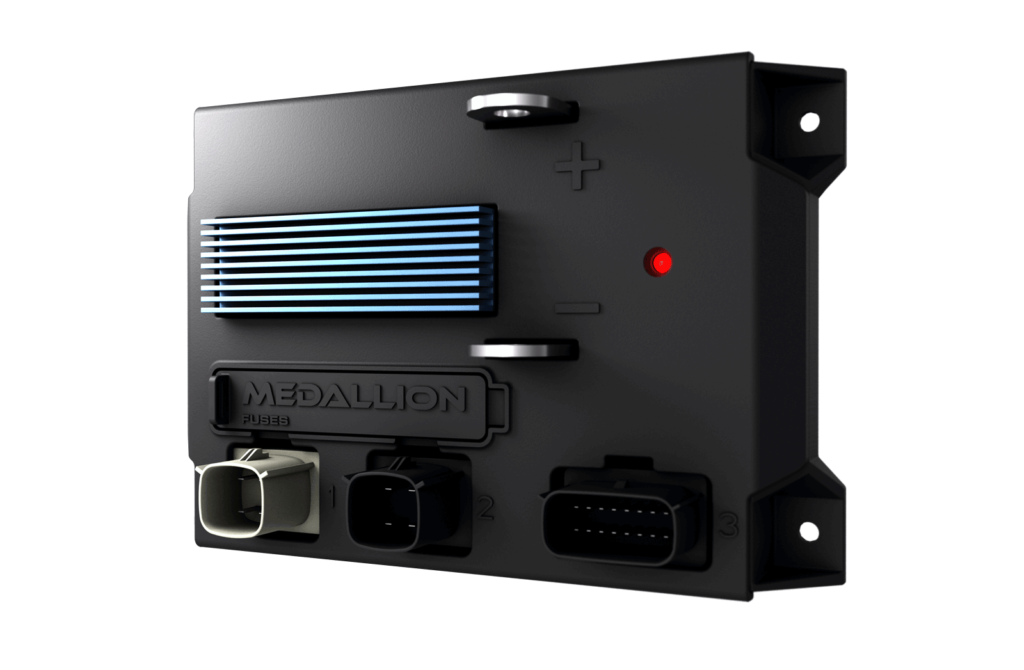 QHB (Quad H-Bridge)
Medallion's cutting-edge multiplexed power management solutions are engineered and manufactured to meet the precise specifications of the marine industry, ensuring optimal performance and reliability.
Key Features:
Sealed IP67 Design
CAN Interface
ATC fused on each channel
Includes Current Sense and Load Fault Detection
Pulse Counting for Accurate Tab Position
Up to 12 configurable I/O including 6x Relay Driver Outputs as well as Analog Inputs for Direct Switches
Can be Configured for 4x 25A H-Bridge or 8x 12A Single Direction Loads
Integrates with Medallion SMART and VIPER Displays as well as switch modules
Key Advantages:
No more complicated messy harness installs for Toggle Switches.
Reduced Failure Points and Harness Problems.
Current Sense for system monitoring and diagnosis
Durable and Dependable control of switching loads in many vehicle applications
Example Loads:
Ballast Pumps (Single Function or Reversable)
Live Well/Bait Well/Re-Circ Pumps
Oxygenator
Trim Tabs (Lenco, Bennet, Parker)
Lights
Heaters
Blower
Bilge Pump
Horn
Engine Hatch
Get In Touch
Interested in this product?
Interested in learning more about this product or placing an order? Reach out to our representative to get more information on the next steps.
"*" indicates required fields