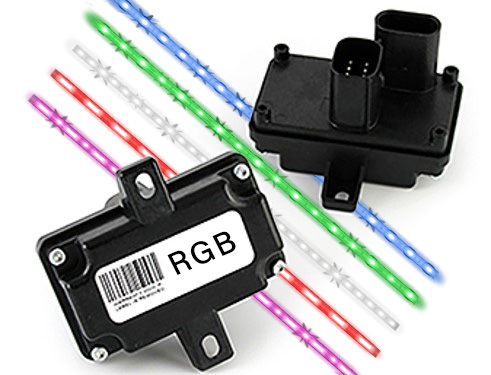 Prism RGB Control System
Key Features:
Distributed and Digital RGB controllers for 1 to multiple zones
Vastly Improved Power Distribution and Control
Reduces Noise and Stereo Interference Issues
Reduces Wiring and Harness Complexity
Field Configurable Slave Modules for Easy Zone Configuration
Integrates with Medallion SMART and VIPER Displays
Converts multiple Radio Brand RS485 messages to standard NMEA CAN messaging
Up to 2 Analog Inputs also Available
Key Advantages:
No more complicated messy harness installs for RGB.
No more Stereo Noise and Interference Issues related to RGB Harnessing and Install.
Competitive pricing that easily scales from 1 zone to many for best cost scaling across models.
CAN based control easily integrates RGB into Medallion SMART and VIPER display products
Get In Touch
Interested in this product?
Interested in learning more about this product or placing an order? Reach out to our representative to get more information on the next steps.
"*" indicates required fields